Valletta, Malta - Phil Mack Tour 2023
6th to 13th November 2023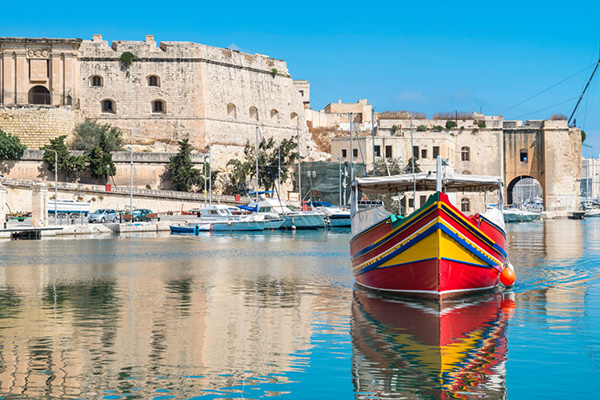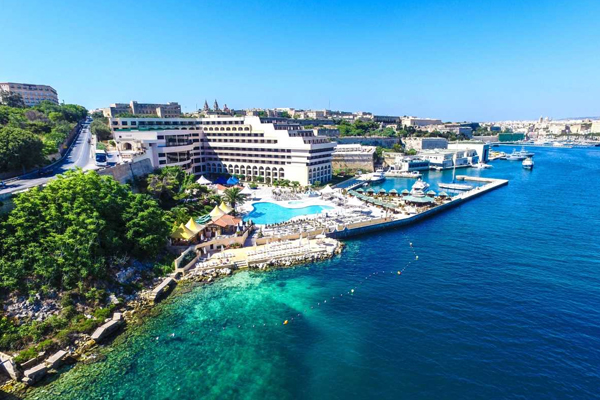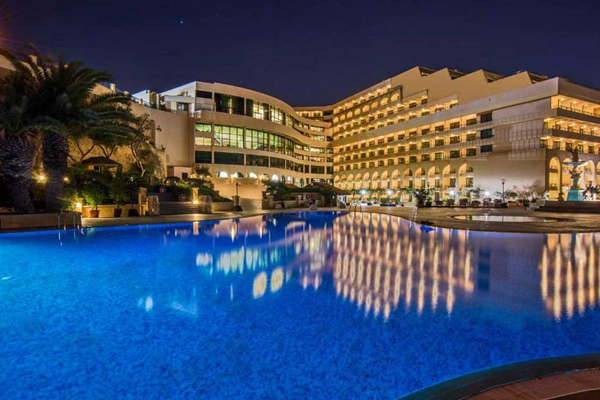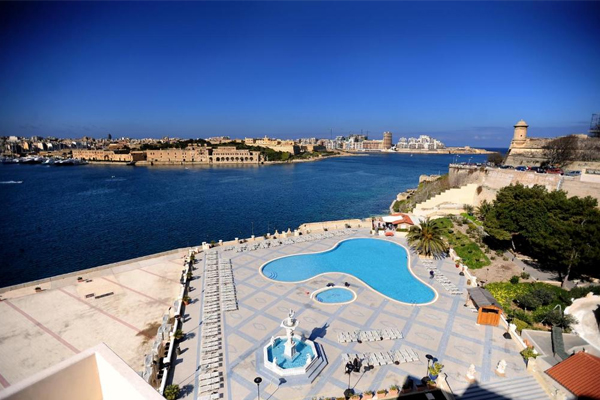 WINTER SUNSHINE AND MUSIC IN MALTA IN THE COMPANY OF PHIL MACK AND FRIENDS
What better way to chase the winter blues than with a week in a fabulous five star hotel on the glorious Island of Malta, relaxing in the company of friends and enjoying some excellent music.
Marissa D'Amato is delighted to welcome us to her island home where she will, along with some other Maltese artists be joined by our regular entertainers. This is a week for relaxing, sightseeing and enjoying some good music and no better place to do it than in the gorgeous Grand Hotel Excelsior Malta.

• Return flights to Malta
• 20kg Checked Luggage
• Return Airport/Hotel Transfers
• 7 Nights in 5* Excelsior Hotel
• Breakfast Each Morning
• Entertainment on 5 Nights
• Private Entertainment Room
• Assistance of Killester Travel representative.
Price per person sharing: £1075 + £65 Tax
Secure your place for a deposit of just £200 per person
PACKAGE INCLUDES:
· Return flights from the UK to Luqa Airport, Malta
· 20kg Bag included
· Airport Transfers 
· 7 Nights Hotel Accommodation
· Breakfast Included
· Entertainment on 5 Nights
· Private entertainment room with entrance restricted to our group members only
· Assistance of Representative for the duration of the trip
Enhance your trip with our organised excursions and optional upgrades - See Below
Grand Hotel Excelsior
Set just outside the historic entrance to Valletta, this seafront hotel enjoys views of Marsamxett Harbour and Manoel Island. It offers a gym and large outdoor and indoor pool. Rooms combine classic and modern design. They come with air conditioning and an LCD TV with satellite channels. Most also have a balcony or terrace.
Grand Hotel Excelsior features landscaped gardens, a private beach and a spa. Free WiFi is available throughout.The hotel's 3 restaurants and 5 bars serve a wide selection of international cuisine, including seafood and vegetarian meals. Panoramic sea views can be admired from the poolside bar.
The Excelsior is 500 m from Valletta's main bus terminus, and 4 km from Marsa Golf Course. It offers a free shuttle to Valletta, operating twice a day, at 10:00 and 18:00.

Entertainers
There will be music on 5 of the nights in the ballroom with Maltese artists
Marisa D'Amato - Marty Rivers & Josuel Grech with his Award winning Elvis show
along with The Wayne Thorose Band and Sarah Jory - Natasha Van-Marle - Noel Boland - Shauna McStravock - Bernie Heaney
Valletta Half Day -  £40pp
A guided tour through the bustling streets will first allow you to view the Upper Barrakka Gardens that command a breathtaking panorama of the Grand Harbour.
At the Upper Barrakka, the group will also be served Kinnie (Local Soft Drink) and Pastizzi (Savoury pastries filled with peas or ricotta) and then, some free time for shopping and to roam the beautiful streets of Valletta.
We also visit the Malta 5D, which is a multi-visual show that depicts Malta's history throughout the ages magnified with 3D film, moving seats, water spray, air blasts and leg ticklers.

---
Mdina Half Day -  £35pp
Experience the Silent City of Mdina, which is set on a hill with panoramic views of the whole island. This Silent City with its high walls and bastions is a spectacular sight.
Visit the St. Paul's Grotto in Rabat. The Grotto is one of the most venerated sites on Malta, which is where St Paul is said to have stayed when he arrived in 60 AD. He was shipwrecked in Malta when he was travelling from Crete to Rome to be put on trial in front of Julius Caesar. When in Malta he is said to have resided in this cave and It is from here that he is thought to have preached and brought Christianity to Malta.

---
Gozo Highlights Full Day -  £65pp
The enchanting island of Gozo is an escapist's dream.
It is a haven of peace and tranquillity with its exceptional beauty, ancient history and deep blue sea all around.
Discover how man lived in an age that pre-dates even the Pyramids of Giza.
We serve a typical lunch where one may sample a large selection of local specialities.
Experience the pretty coastal town of Xlendi is surrounded by high cliffs and turquoise waters. With its charming bars and restaurants it offers the perfect setting to sit back, relax and watch the world go by.

Flights:
We can offer flights from London Heathrow, London Gatwick, Manchester, Birmingham or Bristol. Flights may be available from other airports and a supplement may apply.
Upgrades:
Upgrade to Half Board Basis - £33per person per night (£231pp)
Upgrade to Sea View Room - £28 per room per night (£196)
Upgrade to Deluxe Sea Front Room - £58 per room per night (£406)
Upgrade to Deluxe Suite - £75 per room per night (£525)
Supplements:
Single Occupancy Supplement: £55 per night (£385pp)
Flights from Airport not listed: Price on Request
TO BOOK COMPLETE THE FORM BELOW OR FOR FURTHER INFORMATION CONTACT DEIRDRE GRANT ON (00 353) 1 9685413 OR EMAIL deirdre@killestertravel.com
Once booking is submitted you will be contacted to pay the deposit of £200pp