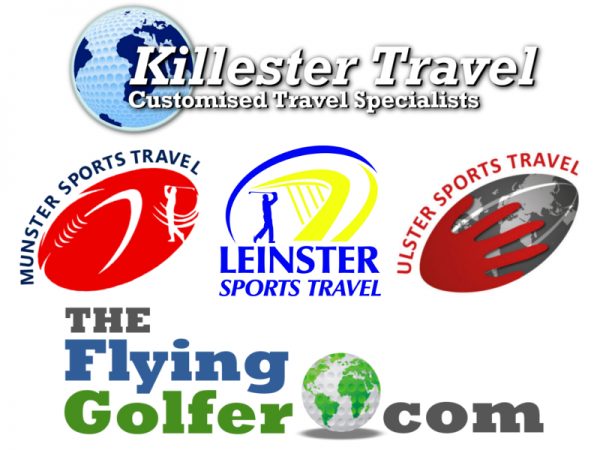 The Killester Travel group have been at the forefront of Business, Sport and Leisure Travel for more than three decades. Since it was established in 1977 the company has grown to become one of Irelands leading Travel and Sports event companies.
The Killester Travel group consists of Theflyinggolfer.com , Munster Sports Travel, Leinster Sports Travel, Ulster Sports Travel, Kerry Sports Travel.
Theflyinggolfer.com golfing holidays section boasts a thirty-five year track record for quality driven corporate and leisure golf tours and travel on every continent and continue to search out and develop new destinations and innovative golf tours.
Our Head office is 169 Howth Road, Killester, Dublin 3
Of course we also have a full selection of Sun, Ski and Cruise holidays for individuals, groups and families.
Licensed by the Commission for Aviation Regulation TA 0378 TO 137